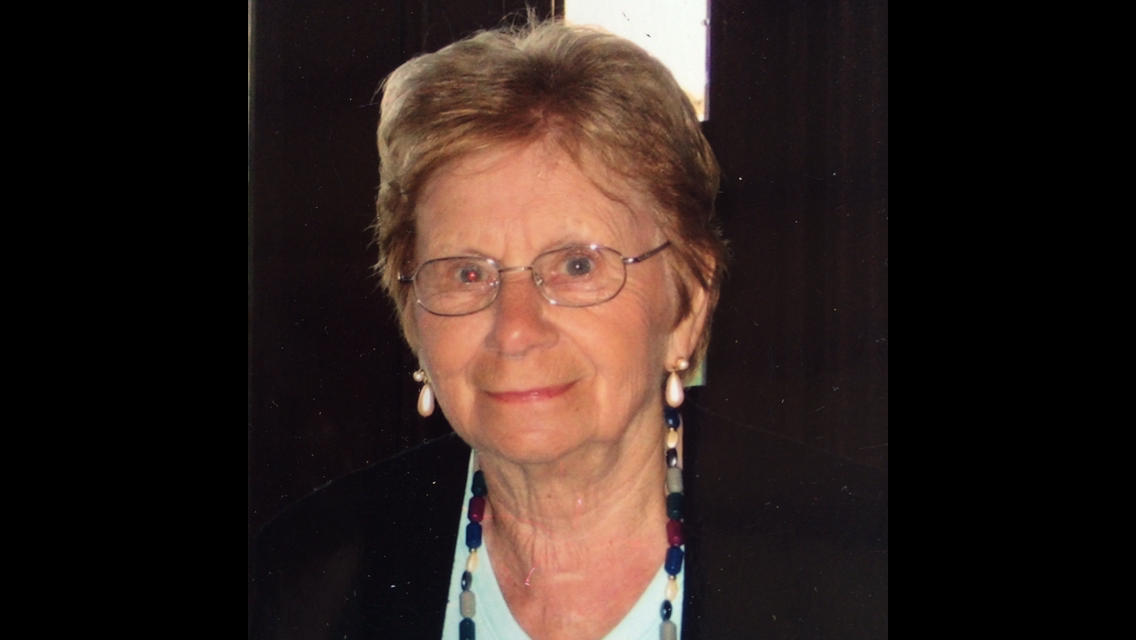 Van Swaay – Van Bolderen (nee Jans) – Elisabeth (May 1920 – June 2016). Our mom Liz passed away on Wednesday June 22, 2016 after several months of ill health. She was born in Holland and married to her dear husband Henk Van Bolderen in 1945. Together they immigrated to Canada in 1952 with their three children Dolf, Gary and Liesje. They lived and worked on the Kline Farm in Effingham, where their family continued to grow, with the births of Joseph and Paul. In 1959 they bought a house and moved to Port Robinson Road, just east of Fonthill; there Carl was born. Our brother Paul died in 1972 and our father passed away in 1973. These were very difficult times for Mom and the whole family. Mom remarried in 1978 to Frank Van Swaay. Mom sold her Fonthill home and moved to St. Catharines with Frank who died in 1991. Mom continued to live in St. Catharines until 2014 when she moved to Portal Village in Port Colborne. Mom suffered physically from severe arthritis during the last two years, but remained fully aware of the joys in her life – the many grandchildren and great grandchildren. Mom loved her family who continually cheered her spirits. Her family meant everything to her and she in turn was loved by her family. When we asked her if she was happy during her final days, she was full of pride and talked about how important her family was to her. Mom will be dearly missed by each and every one of her large family. She had some difficult challenges, but many more good memories. She has always had her family to comfort her and give her strength and happiness.
Liz passed away in her 97th year. Predeceased by her first husband Henk Van Bolderen; her second husband Frank Van Swaay; her son Paul Van Bolderen; her grandson Graham Van Bolderen; and her daughter in law, Kerry Van Bolderen. Born on May 11th, 1920 in Klaarenbeek, Holland. Dear mother of Dolf (Lynn) of Ridgeway, Gary (Sharyn) of Caledon East, Lisa Stuart (Bill) of Invercargill, New Zealand, Joe (Maggie) of Fonthill and Carl (Jan) of Akron, Ohio. Liz was very proud of her grandchildren and great grandchildren: Lynn (Dave Riel), Nathaniel and Jacob; Erin (Michael Schneider), Olivia and Gillian; Patricia; Deborah (Stacey Seldon); Greg (Jenevieve), Henri, Frederik; Kate (Mike Van Maaren), Briar and Levi; Carlee (David Forte), Peter; Nikki; Kerstin (Chris Barrett); and Joe (Samantha Mueller).
Mom has been cremated and will be laid to rest beside her husband Henk Van Bolderen at Holy Cross Cemetery in Welland. A private family Memorial will take place at a later date. A special Thank You to all those who visited and cared for Liz these past few months. Arrangements entrusted to the LAMPMAN FUNERAL HOME, 724 Canboro Road, Fenwick.
www.lampmanfuneralhome