Pre-emptively planning for your or a loved one's funeral allows room for ones wants to be fully realized.

There is a lot more to the burial service than merely deciding a beautiful place to lay your loved one down to rest.

Paying tribute to your loved one with a beautiful arrangement of flowers can be the perfect way to illustrate their colourful life.
Welcome to Lampman Funeral Home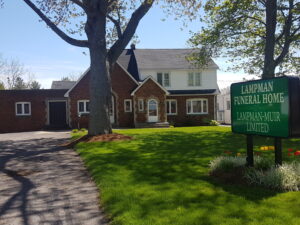 The Lampman Family Business began in 1911 with a Funeral Home and Hardware Store.
Today, the Lampman family continues to offer a warm, family oriented atmosphere at the funeral home, located on Canboro Road in Fenwick.
With the increase in new construction and homes being built, it is comforting for families to know that we've maintained our small town heritage. John Lampman's son, J. Glenn, worked along side his father until the time of his death, then took over the family business and moved it to its current location in Fenwick.