Having a funeral pre-plan will help you or your loved ones to save a great amount of potential stress down the road.
Losing someone is such a tough time in anyone's life, so to mitigate some of that strain, we suggest families consider pre-planning future funerals.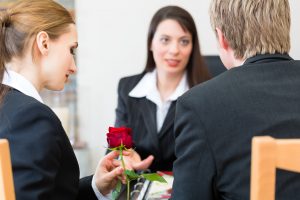 Oftentimes we're left to arrange a funeral with little warning and can't help but wonder: is this what he/ she would want? Am I honouring him/ her in the way they wish to be honoured?
Having a pre-determined funeral plan will help take those burdens off your or your loved ones' shoulders, and give you much needed answers. This way, you can feel assured that the wishes are being fulfilled, and that you nor anyone you care about is being stranded with an offshoot financial expense.
Pre-planning a funeral is comparative to writing a will or renewing your life insurance: while some may find the process uncomfortable, it's purely beneficial. At Lampman Funeral Homes, we understand how difficult the process can be, and so pride ourselves in our thoughtful and considerate approach.
When you're discussing someone's life and how it should be honoured, we do not believe that those things should be taken lightly. It's a fragile process, and we treat it as such. Our number one goal is to protect the wishes of the family.
Since our inception, we have had the extreme privilege of assisting many families with their funeral pre-planning, and have picked up techniques and approaches that help us refine our methods to this day.
Pre-planning should always be the first step. When a loved one passes away, many people begin the funeral arrangement process by considering how they'll be able to fund it, and where they should even begin. Having a plan moving into it will ease those anxieties.