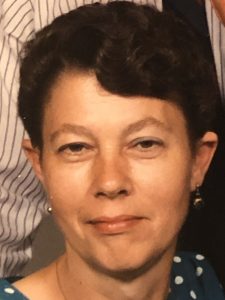 August 12th, 1945 – May 22nd, 2020
The Lord in his infinite wisdom called his child, our mother, grandmother, great-grandmother and friend Tina Huizinga, home. Her journey is done. She fought the good fight and is with Jesus now. 
Revelation 21:4 NKJ version:  "And God will wipe away every tear from their eyes; there shall be no more death, nor sorrow, nor crying. There shall be no more pain, for the former things have passed away."
Tina was predeceased by her husband Gary in 2004.  She will be sadly missed by her family Mike Huizinga,  Annette (Ron) Nieuwold and their children Chelcy, Calvin, Kristen (Aaron) Wassenaar, Ryan and Stacy, Anita (Con) Bartels and their children Tim, Chris (Laura), Kerri (Jesse) Horinga and their daughter Emerson and Jason, Mary (Ted) VanderMeer and their children Steve (Sarah), Heather (Mark) Snippe and their children Trenton, Shane, Baby # 3, Nick and Eric and John (Annette) Huizinga and their children Owen and Xander.
Tina herself had 5 brothers and 3 sisters, and Gary, 2 brothers and 3 sisters, some of which predeceased her, that will also miss her dearly. 
John 11:25 & 26 NKJ version:  Jesus said to her, "I am the resurrection and the life. He who believes in me, though he may die, he shall live. And whoever lives and believes in Me shall never die. Do you believe this?"
Due to the Covid-19 situation, there will be a private family visitation arranged by time slots as per current restrictions on Monday May 25th, 2020 at Lampman Funeral Home, 724 Canboro Rd, Fenwick, L0S 1C0.
Memorial Service and Interment will take place on Tuesday May 26th, 2020 at 11:00am with immediate family only present at Maple Lawn Cemetery in Wainfleet.