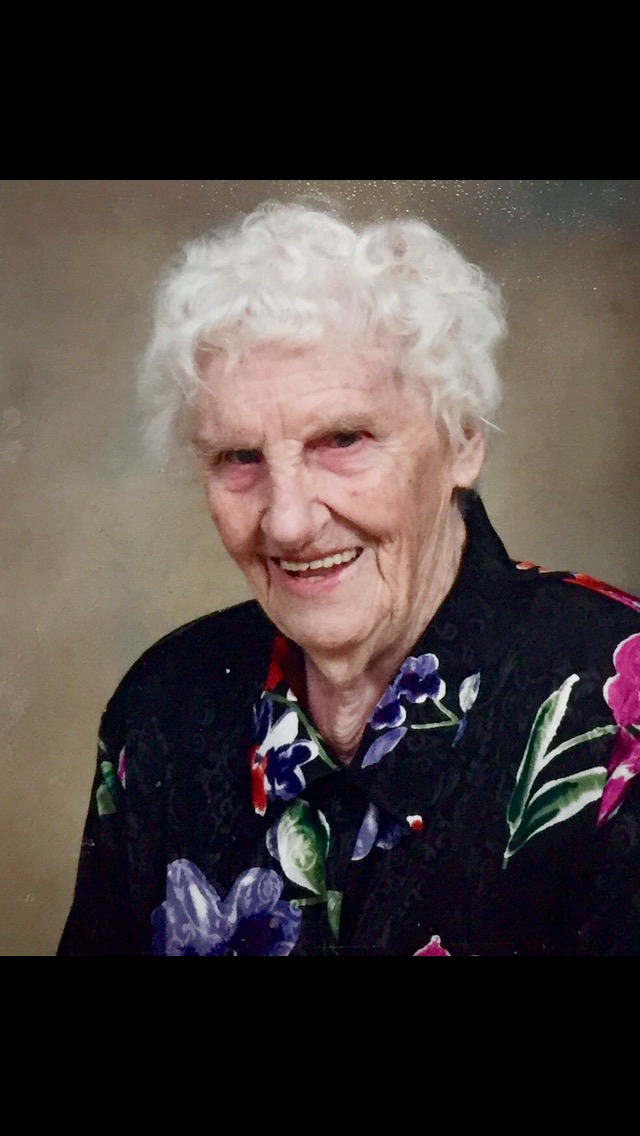 PETERS, MARGARET – Margaret passed away quietly on October 15, 2015 at the age of 94. She was affectionately known as Peggy all her life. Her spirited energy will be missed by her children Bill (Gulnara), Rose (Ken), Larry (Lori), Ron (Shirley), Alan (May), Tim, and of course all the grandchildren and great grandchildren, and her special friend Keisha. Peggy came to Canada from England when she was 6 years old, the youngest child of six. Her parents James and Honor Patterson, and siblings farmed land in Boyle, Ont. During WWII, families in the area were offering Christmas dinners to soldiers being trained at Niagara-On-The-Lake. The soldier that came to her family's farm turned out to be her future husband George Peters. They corresponded throughout the war and when George returned to Canada they were married at her father's farmhouse where they had first met. George predeceased Peggy in 1986 but she continued on at the little "homestead" that they built until 2010 when her health required a move to assisted living. In lieu of flowers, the family kindly request a donation be made in Peggy's name to the Salvation Army or a charity of your choice, as there are so many in need.
Resting at the LAMPMAN FUNERAL HOME, 724 Canboro Road, Fenwick for Funeral Service in the LAMPMAN CHAPEL on Tuesday October 20th at 11:00 A.M. Interment at Pleasantview Memorial Gardens in Fonthill to follow. Visiting Monday from 7-9 P.M.
What Ma would say….
by her daughter
Too soon, time is passing
Too soon, time won't stand still.
But I have seen so many things
And I have had my fill.
Don't cry for me my children
Cherish memories of the past.
It's been a full and good life
I'm going Home at last.
Mom, give Angel Margaret a hug for us.
www.lampmanfuneralhome.com