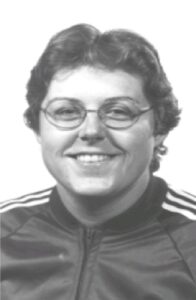 Jane Carolyn Haist passed away at the Douglas Memorial Hospital on Saturday May
21, 2022 after a brief battle with cancer.
Jane is survived by her mother, Dorothy and brother, Gary ( Carolyn), step children and
grand children in Tennessee, and will be missed by her many friends in the community
and around the world. Predeceased by her father Harold (2017).
Jane was a member of the Canadian Track & Field Team and represented Canada in
the Montreal '76 Olympics. During her career in sports, she represented her high school
track & field team and went on to compete around the world, including Australia, New
Zealand, Russia, Israel, Mexico, The Ukraine, Sweden, Norway, the United States,
Great Britain, and many more. In 1974 she competed in the Commonwealth Games in
New Zealand and won Gold Medals in Women's Shot Put and Discus. In 1975, she
won a Bronze Medal at the Pan American Games in Mexico City.
She also competed at the University of Tennessee from 1977-1979 and was an All-
American in 1977 & 1978, winning the AIAW National Championship in Discus. In her
first year she tossed a collegiate record in discus that still stands at the University of
Tennessee.
Special thanks to Dr. Scher, the nursing staff, and support staff for their care in making
Jane's last days comfortable.
Thanks to Lampman Funeral Home for their care and support.
Cremation has taken place and a private family internment will take place at a later
date.
As expressions of sympathy, donations to the Canadian Cancer Society or the
Canadian Olympic Committee would be appreciated by the family.