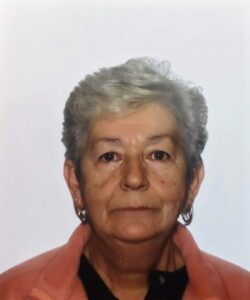 It is with great sadness that we announce the passing of Huguette Souter, 77. She passed away on September 5, 2021. She was born to Patrick and Albertine (predeceased) on April 11, 1944, in
Rouyn, Quebec. She married Andre Souter on May 22, 1965.
She will be greatly missed by her children Robert (Roxanne) Souter, Joanne Reid (Robert Barrow), and Julie (Peter) Webster as well as
her grandchildren Mathew and Jamie Webster. Loving sister to Robert (predeceased by Gertrude), Lise (Mike) Marcoux and Doris (Norm) Lecompte. She will also be missed by many brothers and
sisters in-law as well as many nephews and nieces. Cremation has taken place and a celebration of life will follow at a later date.
In lieu of flowers, donations can be made to the Canadian Cancer
Society. Funeral services have been entrusted to Lampman Funeral Home.