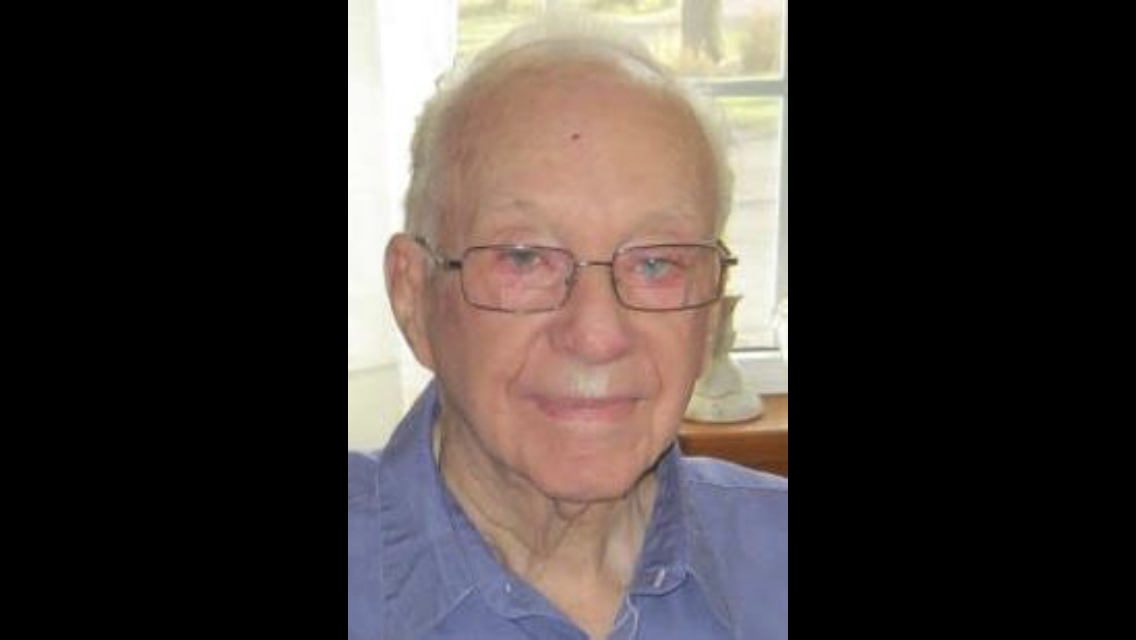 HODGKINS, Harold Arthur at home in Wainfleet on Saturday January 27, 2018. Born December 2, 1921 in Wainfleet. Predeceased in 2017 by his wife of 73 years, Muriel (Doan)Hodgkins. Survived by daughters Linda Badcock (Len), Tricia Reid (Gerry), Janet Hodgkins (David Fowler), Wendy Hodgkins (Peter Blackmore), Karen Durfy (Bill). Also survived by eight grandchildren: Ellen Badcock, Christopher Badcock, Sara Walters, Brooke Reid, Timothy Fowler, Paul Fowler, Meredith Durfy and Gillian Durfy, and by two great-grandchildren: Finlay Badcock and Daisy Walters.
Harold was a well-respected elementary school teacher in Wainfleet, Pelham, and Welland. The school bell rang for him for the last time when he retired as principal of Bridge View Public School in Welland Junction in 1977.
He was a skilled carpenter and cabinet maker and upon retiring from teaching he began a second career as the Piano Man, refurbishing and refinishing pianos, player pianos being his specialty. Dozens of his pianos now exist in homes across the Niagara region and beyond.
Harold is resting at the Lampman Funeral Home 724 Canborough Road, Fenwick for the funeral service in the Lampman chapel on Thursday, February 1 at 11 a.m. Interment at Hillside Cemetery in Ridgeville to follow. Visitation on Wednesday January 31 from 2–4 and 7–9 p.m.
Memorial donations may be made to the Niagara Community Foundation Wainfleet Fund or the Alzheimer Society of Canada if desired.