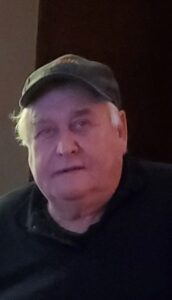 John K. Haverkamp, passed away peacefully on Saturday, June 11, 2022, in his 78th year.
John will be deeply missed by his best friend and loving partner, Margaret. John was an irreplaceable and dear father of John Ashley Haverkamp and "Poppy" to his loving dog Zito.
John is predeceased by his parents, Johanna and Jan, and his brother Keith.
Treasured by his extended family, Dennis, Sandy, Debbie, Jim, Valerie, Cathy and Pete. Blessed with eight grandchildren and three great grandchildren.
John's working life revolved around the paper mill. John was happiest at home outdoors chopping wood and planning his next travel adventure with Marg.
Private cremation has taken place and a Celebration of John's Life will be held at a later date.