"Our family serving your family since 1911"
The Lampman family business began in 1911 with John Lampman opening both a Hardware Store and Funeral Home (located above the store) in Wellandport, Ontario.  A Furniture Store was added to the business shortly after and John Lampman's son, John Glenn Lampman, worked along side his father until the time of his death.   J. Glenn Lampman then took over the family business and moved it to Fenwick, Ontario in the late 1940s.  The new Funeral Home was built next to the Furniture Store on Canboro Road, where both businesses are still operating today.
J. Glenn Lampman then invited his daughter, Carol, and her husband, Irv Muir, to join the family business after Irv graduated from the University of Toronto with his Funeral Director's License.
Irv and Carol inherited the Lampman heritage, incorporating it to Lampman-Muir Ltd., the name under which the firm is run presently.
ln 1993, Terry Mikolasek joined Lampman Funeral Home. Although Terry, who graduated from Humber College with his Funeral Director's License, is not part of the immediate family, he was born and raised just down the street, so he is no stranger to the area or to the Lampman's business. After many years serving the families of Pelham and surrounding communities, Terry retired in April of 2021.
With Irv Muir's retirement in 2001, Glenn and Alan Muir (Irv and Carol's sons) took over the reins of the business.  Hilary McCarthy joined "the family" as a Funeral Director in 2019.  Hilary was born and raised in St. Catharines, but left home to further her schooling in England.  After 10 years in the UK, she returned home and enrolled at Humber College, receiving her Funeral Director's License. Hilary is glad to be a part of the Lampman legacy that is deep rooted in close knit family and community relationships.
The close knit family atmosphere which has been fostered over the generations is present when families need the services of Lampman Funeral Home, helping with loss and planning a funeral in a caring way. Being a part of the community is important as well as maintaining our small town heritage.  Today, the Lampman family continues to offer a warm, family oriented atmosphere at the funeral home.
The Lampman-Muir family has been part of the community for so long, they are now serving the grandchildren and great grandchildren of the families John Lampman first served.
---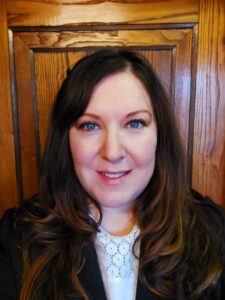 Hilary McCarthy
Managing Funeral Director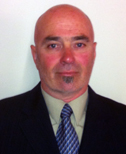 D. Glenn Muir
Owner/Funeral Director's Assistant
                                                                                      Alan Muir                                                                                
Owner/Funeral Director's Assistant